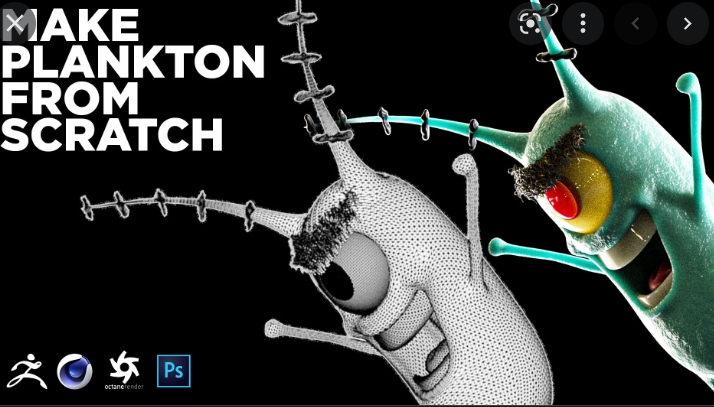 Create Plankton From Scratch using Zbrush & Cinema 4D
Release date:2022
Author:Patrick Foley
Skill level:Beginner
Language:English
Exercise files:Yes
About This Class
In this class, you'll gain the essential skillsets to bring one of your favorite Nickelodeon villains to life, from sculpting in Zbrush to lighting and texturing in Cinema4D/Octane. This will also be the first class ever to go over the basics of Zbrush, one of the industry-standard sculpting platforms.
We'll cover everything below in making this still-life from scratch;
Sculpting
Topology
Composition
Lighting
Texturing
Rendering
Post Processing (Photoshop)
Hope you enjoy!