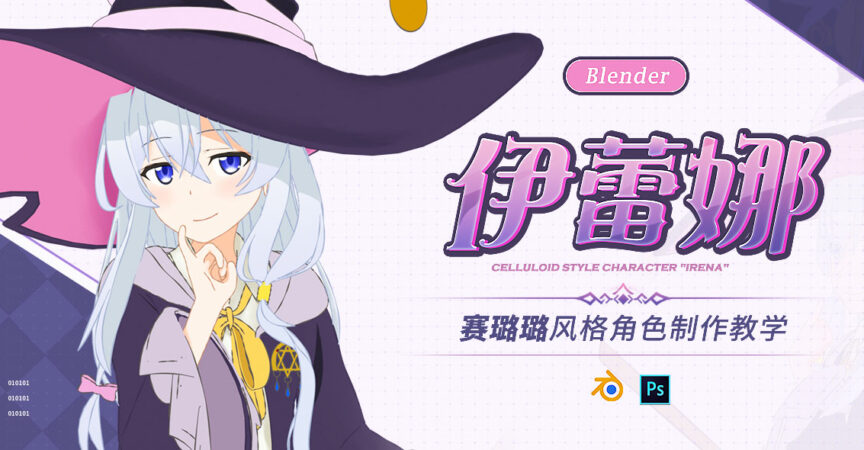 Blender Celluloid-Style Anime Character "Irena" – Three renderings and two modeling process (Blender赛璐璐风格角色《伊蕾娜》三渲二建模渲染流程制作教程 – Chinese, Eng sub)
Release date:2019
Duration:14 h 37 m
Author:Traum奇
Skill level:Beginner
Language:Chinese
Exercise files:Yes
This tutorial is designed to explain the production process of creating a celluloid-style anime role of the Irena. It covers everything from finding references, modeling, UV mapping, creating simple materials and masks, using shader nodes, advanced usage of various types of modified controllers, using entities and Freestyle contours, and the synthesis of the rendering and animation process, all the way to the final completion of the works.
This tutorial simplifies many of the unnecessary processes, such as drawing material textures, and instead utilizes modified controllers to easily complete some of the headaches of modeling and texturing. It also showcases the Blender software's Almighty features, integrating modeling, material rendering, and reducing the complicated linkage between software.
Once you complete this course, you will gain a lot of knowledge and skills in making cartoon characters.