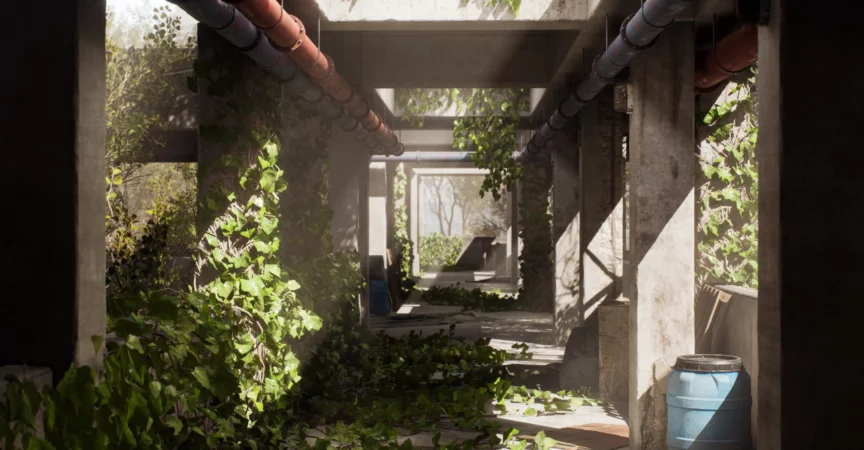 Complete Introduction to Environment Art – Tutorial Course by Emiel Sleegers (FastTrack Tutorials)
Release date:2023, January 15
Duration:23 h 59 m
Author:Emiel Sleegers
Skill level:Beginner
Language:English
Exercise files:Yes
This comprehensive tutorial takes you through the process of creating an environment from start to finish, regardless of your level of experience. You'll learn industry-standard techniques such as modeling, sculpting, texturing (both procedural and unique), level art, lighting and composition, foliage creation, and more. The course is designed to give you a solid understanding of the tools and methods used to create professional-quality environments for games and other media. The lessons are presented in a clear, easy-to-follow format, ensuring you can master the concepts and apply them to your own projects.
EVERY TOOL INCLUDED
This tutorial covers major modeling tools like Blender, 3ds Max, and Maya so you can choose the software you're most comfortable with and follow along. This approach streamlines the learning process by allowing you to master techniques in the software you're already familiar with.
The course culminates in using Unreal Engine 5 to construct the final environment, with additional tools listed in the course materials.
25+ HOURS!
This tutorial spans over 25 hours of content, with each step covered in detail.
We'll start by planning and organizing our environment, then move on to setting up our project folders and modeling software of choice and Unreal Engine 5. We'll create a blockout of the environment, then turn it into final models through modular asset creation, high to low poly asset creation, and sculpting.
You'll learn how to do UV unwrapping and baking, as well as creating procedural materials in Substance Designer and unique textures in Substance Painter. The course culminates in bringing the environment together in Unreal Engine 5, covering topics such as asset setup, materials and decals, lighting, level art and composition, and ivy foliage creation in Speedtree.
We'll wrap up with final touches and creating portfolio screenshots and videos.
SOURCE FILES
This project includes all source files, except for some Megascans models and foliage.
SKILL LEVEL
This course is designed for complete beginners to the mentioned software and environment art, but prior knowledge of the software is not necessary. However, having some understanding of the software can be beneficial.
TOOLS USED
Blender, 3DS Max, Maya
Unreal Engine 5
Substance 3D Designer
Substance 3D Painter
Marmoset Toolbag 4
Zbrush
Speedtree
Photoshop
YOUR INSTRUCTOR
Emiel Sleegers is a Lead Environment artist and the owner of FastTrackStudio. He's worked on games like The Division 2 + DLC at Ubisoft, Forza Horizon 3 at Playground Games, and as a Freelancer on multiple projects as an Environment and Material Artist.
CHAPTER SORTING
This course consists of 61 videos, organized into clear chapters. The videos have logical names and are numbered, making it easy to locate and follow the specific ones you need.
SUBTITLES
This tutorial features English, Chinese, and Spanish subtitles, although they are auto-generated and may not always be fully accurate.