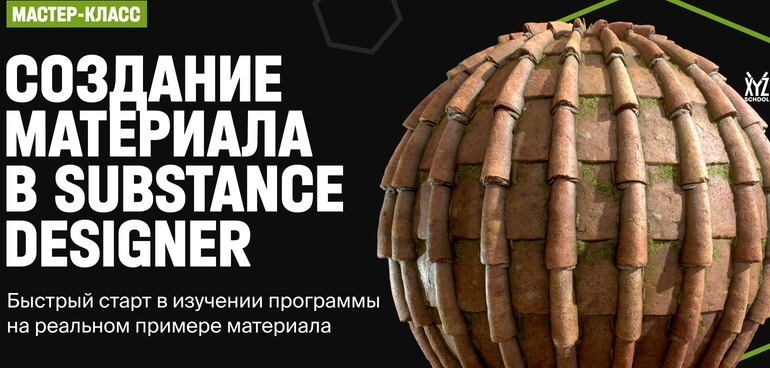 Material Design in Substance Designer Masterclass (Russian, Eng sub)
Release date:2020
Duration:08 h 41 m
Author:ANTON AGEEV
Skill level:Beginner
Language:Russian
Exercise files:Yes
Texturing has now become an essential attribute of a 3D artist. Currently, the industry values artists who can handle the entire cycle of content development, so texturing skills will always come in handy.
You always start with modeling because there are no textures without a model. Then, gradually, you start to engage in texturing as a logical evolution of your work. Texturing is the process of adding textures and materials to 3D models to make them look more realistic and appealing. This may involve using images, noise, patterns, and other graphical elements to create surface effects such as metal, skin, wood, or fabric.
Good texturing can make a model more realistic and appealing to the viewer, as well as help convey material characteristics such as shine, roughness, and color.
Mastering texturing skills is an important component of a 3D artist's work, so learning and practicing in this area is strongly recommended.