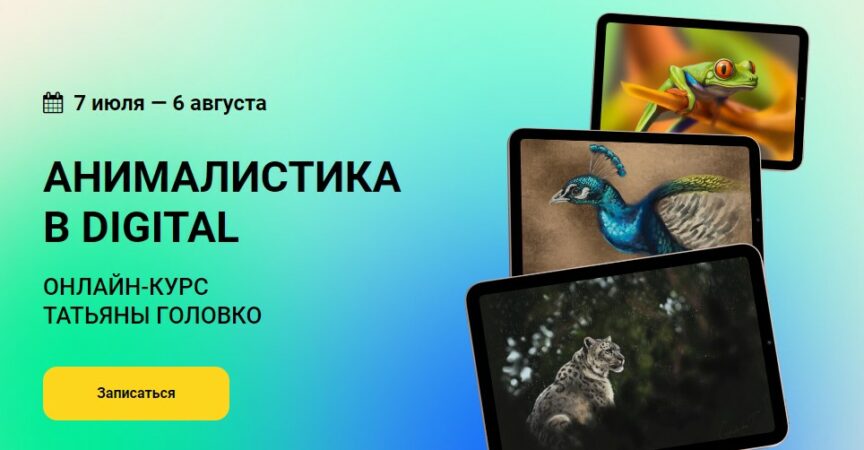 Animalistics in Digital by Tatyana Golovko (Анималистика в Digital – Russian, Eng sub)
Release date:2022
Duration:22 h 53 m
Author:Tatyana Golovko
Skill level:Beginner
Language:Russian
Exercise files:Yes
Tatiana Golovko's Animalistics in Digital course is essential for anyone who wants to learn how to draw animals realistically using digital tools.
Throughout the course, students will:
Analyze Procreate inside and out
Master multiple advanced digital drawing techniques
Learn how to draw animals based on their anatomy
Complete 5 final projects and 1 independent project
The course gradually increases in difficulty, moving from sketch techniques to professional-level realistic animal drawing. The instructor will start from the basics, teaching students about the capabilities of Procreate. Tatiana will also share her personal experience and knowledge, making the course useful even for experienced artists.
The course covers various techniques to help students improve their digital animal drawing skills, including:
Learning how to observe and analyze nature's shapes and proportions
Understanding how to mimic the texture of natural materials
Developing skills to draw animals with different types of fur, glossy skin with pimples, and other features unique to each animal
Mastering blending modes, clipping masks, blur effects, and creating custom brushes
Acquiring knowledge of animal anatomy to draw them accurately
Practicing different types of lighting techniques to enhance the shape of an object
Learning how to continue improving their skills on their own beyond the course.
Course Program:
Greeting and getting to know each other
Introduction to Procreate, including creating new canvases, settings, and functions
Control buttons and actions needed for the course
Working with layers, the side menu, and the palette
Customizing brushes and erasers, organizing them in the library
Gestures and touches to make work easier
Reviewing instructor's work and techniques used
Analyzing techniques for building animal shapes and doing quick sketches
Applying construction skills to create more detailed sketches, such as a harza
Using a variety of brushes to create a colorful peacock
Imitating the texture of natural materials and working on final details for the peacock
Learning about blend modes and practicing with a tiger's eye
Building more complex drawings, such as a red-eyed tree frog, and working on background and details
Finalizing the red-eyed tree frog, including adding light and anatomy
Building and finalizing an axis deer, including using different types of lighting
Consolidating knowledge by creating a snow leopard with detailed anatomy and interesting lighting
Discussing how to improve animal drawing skills and independent work
Conclusion and feedback
Throughout the course, students will work on final papers and independent projects to apply their skills and knowledge.