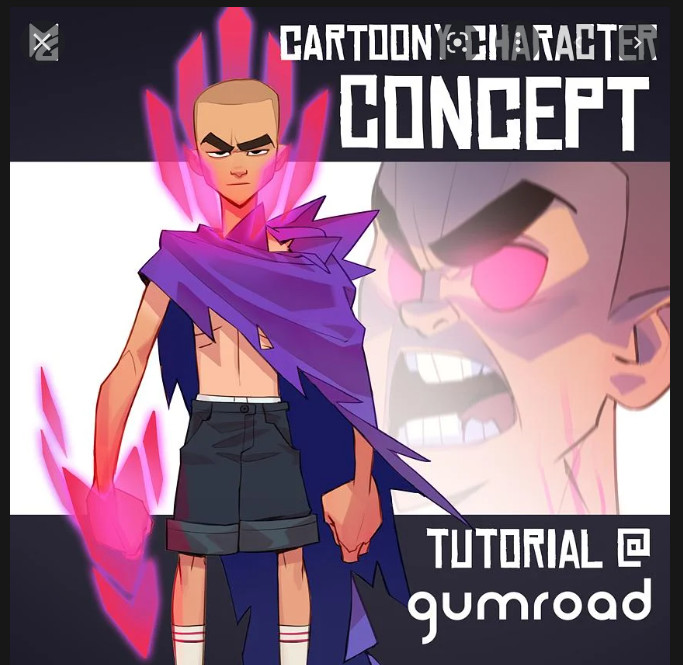 Cartoony Character Concept Tutorial by Max Grecke
Release date:2022, September
Author:Max Grecke
Skill level:Beginner
Language:English
Exercise files:Yes
Cartoony Character Concept Tutorial
This tutorial covers all the steps of creating a character.
Thumbnail sketches
Sketch exploration
Color sketches
Final render
The focus of the tutorial is sharing my experience working with clients, thoughts and process for creating character concepts from start to finish. This tutorial is made for you who want to explore character design and concept. But already know the basics of Photoshop.
Tutorial includes:

2 hour video with full audio descriptions

All files used in the tutorial video
All PSD files
Hope you like it, and I appreciate any feedback for future tutorials.