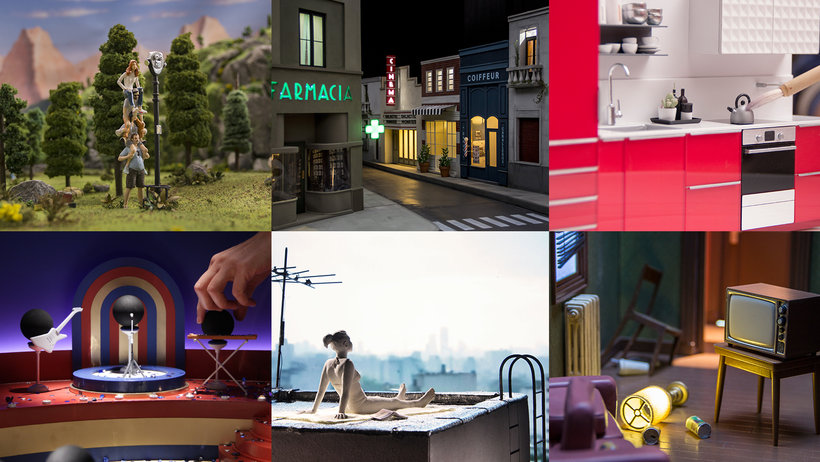 Techniques to Create Scale Models (Spanish, Multisub)
Release date:2022
Author:Julieta La Valle
Skill level:Beginner
Language:Espanol
Exercise files:Not Provided
Learn to craft a miniature universe, from the foundational structure to the final details
When you build a miniature model, you bring an entire world to life using nothing but a floor plan and your imagination. Whether you're putting together a set for a stop-motion animation or a representation of an architectural design, model making is an art that captures the ideas roaming around your mind and expresses them in a tangible way.
In this course, learn to build a miniature model of a simple interior space using basic tools and techniques with the help of Julieta La Valle, expert set designer specialized in creating scale models and miniature worlds for audiovisual productions, photography, and advertising.
What will you learn in this online course?
Start by getting to know Julieta as she describes her professional background, from her first steps in the world of model design to her latest personal and professional projects. Discover some of her main influences, particularly from the world of film.
Next, Julieta gives you an overview of the basic tools and materials you need to complete the course, indicating which are essential and which ones are optional.
No discussion on miniature models would be complete without an exploration of scaling. Julieta delves into this key topic, explaining how she uses scales in her work and teaching you how to use an architect's ruler to transform real-life measurements into an accurate scale that you can apply.
Begin designing your final project by collecting references, from other artists' illustrations and your own drawings to photos of an interior space.
Use this inspiration to draw floor plans and different views of your model. Julieta walks you through the process every step of the way, presenting several examples of her own projects to guide you.
Then it's time to get to work. Build the foundational structure of your model using your floor plans as a reference, before laying down the wood flooring.
Learn about the different types of materials you can apply to your walls, including latex paint, wallpaper, and tiling. Add the final touches, creating enclosures, moldings, and windows.
Once the structure is ready, continue by assembling your furniture, starting with a dresser and an upholstered armchair, and then crafting hand-drawn paper plants and accessories such as lamps, books, and posters to apply the finishing touches.
Wrap up by photographing the space you've created, applying Julieta's lighting tips to capture the perfect photo with any kind of light you have at home.
What is this course's project?
Build a miniature model of a simple interior space
Who is this online course for?
Anyone with lots of patience and a desire to learn.
Requirements and materials
No prior knowledge is necessary. Experience using Adobe Illustrator or AutoCAD would be helpful, but you can also draw your floor plans and patterns by hand.
You need basic tools, various types of glue, and other model-making materials that Julieta specifies in the course.