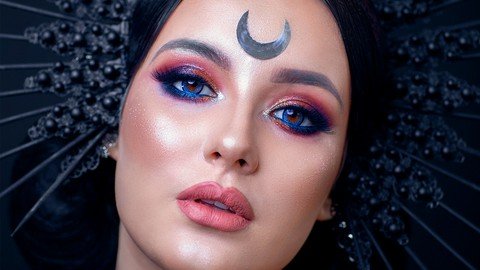 Fundamentals of Image Retouching Techniques – Adobe Photoshop
Release date:2021, August
Author:Venkatesh B
Skill level:Beginner
Language:English
Exercise files:Yes
What Will I Learn?
Image Retouching Techniques
Complete Face retouching
Spot healing brush tool
Clone Stamp tool
Healing brush tool
Requirements
Computer or Laptop
Adobe Photoshop
Internet Connection if possible
Interest to Learn
Description
Welcome to the course 'Learn Professional Image Retouching Techniques using Photoshop'. In this course, I have focused on image retouching and restoration process using adobe photoshop. This course was highly helpful for all professionals, Graphic Designers, Learners of Adobe Photoshop, Print Production, Digital Photography, and Image Manipulation. Adobe Photoshop is one of the best software for Digital Image Editing and Digital Designing.
Adobe Photoshop is a powerful raster graphics software that allows you to create image manipulation artworks. You have a lot of basic features like canvas, layers, brush tool, color palette, color picker, eyedropper tool, and brush palette settings. This course will give you basic knowledge about a digital image color conversion created from beginning to end with step-by-step video lessons. Each video lesson has detailed information about how to use tools and how to construct your digital image color conversion work.
Through this course, you will learn the following lessons:
Spot Healing Brush Tool in Adobe Photoshop
Healing Brush Tool in Adobe Photoshop
Patch Tool in Adobe Photoshop
Red-eye Reduction in Adobe Photoshop
Clone Stamp Tool in Adobe Photoshop
Complete Face Retouching in Adobe Photoshop
Hair Adjustment in Adobe Photoshop
Hair Removal in Adobe Photoshop
Content-aware Scale in Adobe Photoshop
Content-aware Fill in Adobe Photoshop
Content-aware Move Tool in Adobe Photoshop
Puppet Warp in Adobe Photoshop
Auto Color in Adobe Photoshop
Who is the target audience?
People who want to learn Adobe Photoshop
People who want to learn Manipulation
Photographer
Graphic Designer
Freelance Artist
Any interested learner