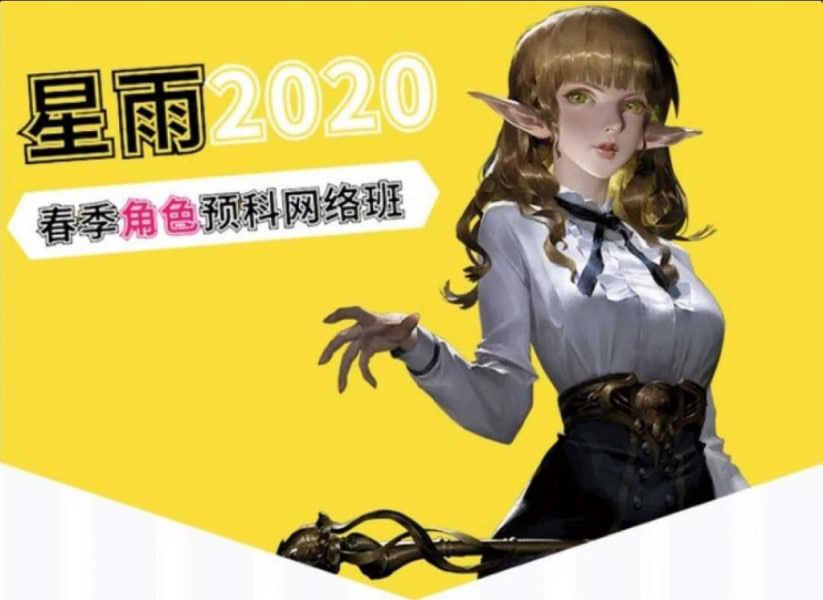 2020 XingYu Masterclass (Streaming) (Chinese, Eng sub)
Release date:2020
Duration:23 h 59 m
Author:Xing Yu
Skill level:Beginner
Language:Chinese
Exercise files:Yes
When it comes to drawing lines, there are a few things to keep in mind. Firstly, avoid the habit of zooming in on individual pixels or the canvas when drawing lines. For instance, when drawing a person, some may be tempted to draw the head first and then move down to draw the rest of the body. This approach should be avoided, as it can lead to distorted proportions. Instead, try to focus on the entire figure as a whole.
Secondly, try not to get too caught up in details when drawing lines. The goal is to create an overall sense of the painting, so avoid zooming in on specific features such as the eyes or mouth. Only focus on these details once the overall structure of the painting has been established.
It's important to develop this habit early on, as it can lead to significant benefits in the future. For example, it can help you create more beautiful strokes and prevent blurring when working on larger pieces.
Lastly, it's best to avoid using a notebook for drawing, as the small screen size can make it difficult to work with. Instead, consider using an external monitor or larger device.
Remember, developing good habits when drawing lines can make a big difference in the quality of your work.