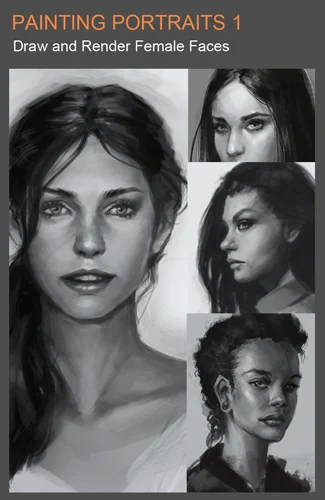 Face Constructed 1 – Painting portraits tutorial by Xia Taptara
Release date:2023, September
Author:Xia Taptara
Skill level:Beginner
Language:English
Exercise files:Yes
You will get over 2 hours of video tutorials, included 13 chapters
You will learn to draw and render female's portraits in Photoshop.
You will learn how to Working with layers, tools, and brushes walk through.
You will learn how to use Photoshop as extremely proficient painting tool.
If you are new, my tutorial will make a HUGE improvement in your digital painting skill.
Revealing Methods and Techniques that could not be shown in my free tutorials.