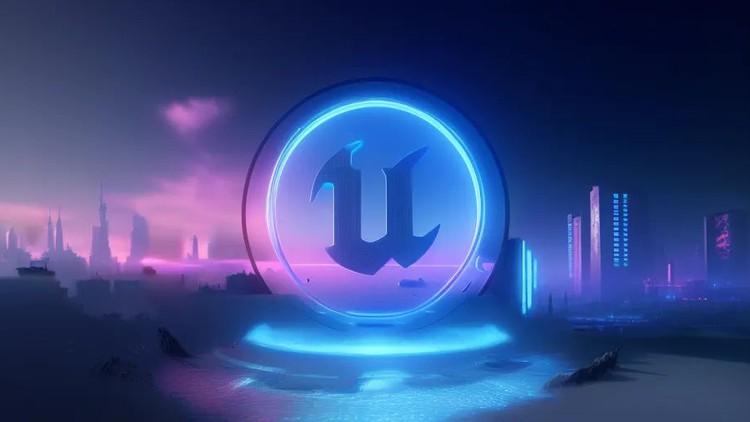 Unreal engine 5 – Create video game in UE5 with Blueprint by Unreal magic
Release date:2023, May
Duration:23 h 59 m
Author:Unreal magic
Skill level:Beginner
Language:English
Exercise files:Yes
It seems like you have a detailed plan for learning Unreal Engine 5.1! This plan covers various aspects of game development using Unreal Engine, including installation, project creation, scene navigation, object manipulation, materials, game modes, character creation, animations, blueprints, user interface, sound design, particle systems, collision and physics, lighting and fog, level design, landscape creation, and material creation for landscapes.
Each section focuses on specific topics and provides practical examples and exercises to help you understand and apply the concepts. The plan also incorporates the use of external tools like Gaea for landscape creation.
Following this plan will give you a solid foundation in using Unreal Engine 5.1 for game development and cover a wide range of essential skills and techniques. Remember to practice and experiment with the concepts you learn to reinforce your understanding and proficiency.
Good luck with your learning journey!
Watch online or Download for Free
01. Basics
02. Imports
03. Materials
04. Game Mode
05. Character class
06. Animation part01
07. Lets learn more about Blueprint
08. Animation part02
09. Resident Evil CrossHair
10. User Interface
11. Crosshair Part01
12. Unreal engine update 5.1
13. Crosshair Part02
14. Sound CUE
15. Meta Sound
16. Course project Audio
17. Materials
18. Niagara system
19. Course project Niagara
20. Collision and physics
21. Course Project Physics Bullet
22. Lights and Fog
23. Enviroment design
24. Landscape
25. Course Project Landscape
26. Landscape Material
27. Course project landscape material
28. Foliage
29. Simple AI
30. Zombie Character
31. Zombie AI
32. Player Character
33. Control rig
34. Main menu
---
You May Also Like