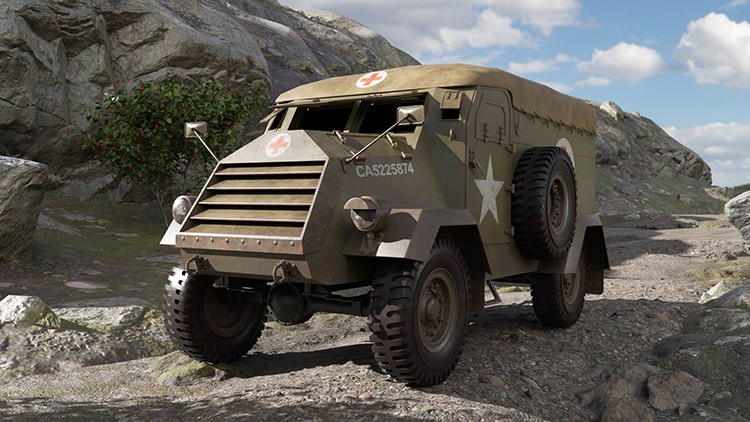 Create and Animate a Vehicle in Blender & Substance Painter by Darrin Lile
Release date:2023, June
Duration:13 h 58 m
Author:Darrin Lile
Skill level:Beginner
Language:English
Exercise files:Yes
Welcome to this course where we will Create and Animate a Vehicle in Blender and Substance Painter. We're going to create a World War II-era Canadian Ambulance. And we'll begin with preparing our reference images in Krita, then taking them into Blender and setting them up in the 3D Viewport.
We'll then start blocking in the basic shapes to get a sense of the size and proportion of the various pieces and how they should fit together. As we refine the model, you'll learn about Blender's modeling tools and modifiers, how to stay organized during a large project, and how to plan for rigging and animating the vehicle.
You'll also learn how to prepare a model in Blender for texturing in Adobe Substance Painter. We'll go over how to use materials to organize your texture sets, bake maps in Substance Painter, and use masks and generators to add dirt and wear to your models. We'll then go over how to configure and export texture maps from Substance Painter and how to apply them to your model in Blender.
Now we're ready to start animating our vehicle. But first we need to rig the truck. We will use the free Blender add-on, Rigacar, to create a vehicle rig, configure the suspension, and animate it across rugged terrain. Once the animation is complete, you'll learn how to render out an image sequence of the scene, as well as a final .mp4 video file.
This course will take you from start to finish, creating an animated scene of a vehicle in an environment. The tools and skills you'll learn in this course will allow you to take the next step of creating your amazing animated scenes.
So join me! Learn Blender while creating this realistic vehicle and animating it through rugged terrain. This kind of project is always a lot of fun. It's got lots of room for customization along the way. But by the end, you'll understand everything you need to know to make incredible animations!