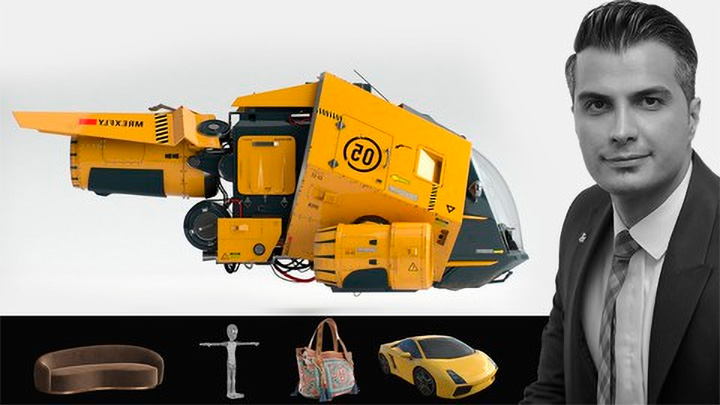 Complete Unwrap & UV Map Mastery – Beginner to Advanced
Release date:2022, November
Duration:05 h 30 m
Author:Hossein Mashayekhi
Skill level:Beginner
Language:English
Exercise files:Not Provided
Learning all about Unwrapping quickly with simple and project-based tutorials in 3DS MAX
What you'll learn
How to work with UVW maps and edit them for different purposes
How to use unwrap for Architectural and Gaming projects
How to unwrap complicated objects and modify them if need be
How to use unwrap to have a more efficient scene and objects
Requirements
3ds MAX software (Version 2016-2023)
Basic familiarity with modeling concepts in 3ds MAX
General Knowledge of 3d software, photo editing could be helpful but necessary
Description
Many CG artists face a big problem when trying to use or create different textures for their objects and assets: when they apply that texture to that object, the results don't look right. They look as if the textures do not match the object correctly; the textures look either crooked or distorted and ultimately seem as though they do not belong to that object. This is where experience with UVW Maps and Unwrapping can come to the rescue. An experienced 3D artist knows that they have to properly Unwrap that object, inspect and modify the polygons if required, and ensure they are ready to host the new textures.
In this course, you will learn about the different processes, methods, tips, and tricks of Unwrapping and achieve complete mastery of how to work with UVW maps. So, this course is an excellent option for 3d artists looking to take their skills to the next level and elevate their scenes with better texture and materials, which ultimately requires unwrapping skills. If you are working in the Gaming industry or as an architect, this course can be a game changer.
Who this course is for:
3D artists looking to elevate their skills
CG artists who want to work in the Gaming Industry
Current 3ds Max users who want to learn how to do Unwrapping for their objects
Anyone with interested in 3D modeling and 3D software
Instructor
My name is Hossein Mashayekhi, and I have been teaching modeling, interior design, and many other aspects of 3D design in programs such as 3D Max, Vray, Revit, Lumion, etc., for the past eight years.
I have received the certificate of Licensed Trainer for V-Ray for 3d Max from the Chaos Group Company since 2017. I can also issue a Vray Masterclass Certificate from the Chaos Group for the students who enroll in my courses.
My mission is to show you how easily you can learn to design the most complex objects in several programs. I have prepared some free tutorials so that anyone interested in these programs can use the techniques I teach in my videos in their works.