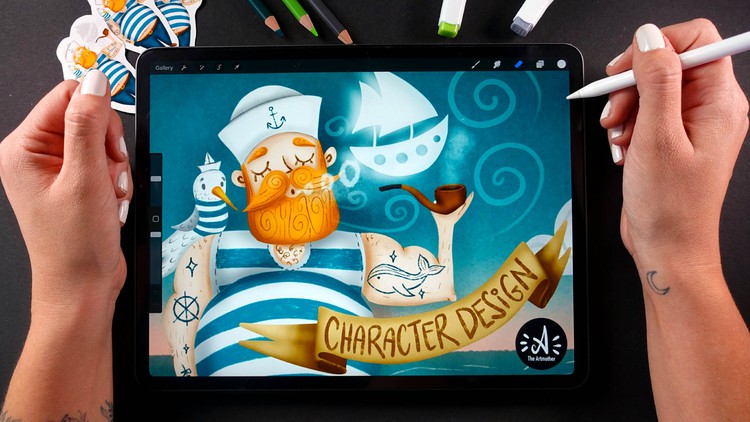 Character Design For Beginners – Create Human Characters by Alexandra Finta
Release date:2023, October
Duration:01 h 57 m
Author:Alexandra Finta
Skill level:Beginner
Language:English
Exercise files:Yes
In this course, you'll discover the art of crafting compelling human characters. Dive into character design basics, shape language, stylizing human anatomy, and embrace extensive sketching and thumbnailing sessions. I'll guide you through working with values and colors.
Character design isn't just crucial in illustration; it's a cornerstone in animation, comics, games, and beyond.
Creating human characters can be daunting for beginners—humans are challenging subjects to draw. Drawing inaccuracies stand out, considering our familiarity with human forms.
But here's the exciting part—while I'll share universal truths in this course, every artist's approach is unique. There's no universal 'right' way to draw a character. Here, you'll uncover YOUR WAY of character drawing!
I'll walk you through a pro step-by-step workflow, from a blank page to a fully developed character concept. By the course end, you'll confidently create characters of any age, gender, or personality.
Designed with beginners in mind, this course welcomes all skill levels. You don't need prior drawing skills. Detailed video guidance and resources ensure even novices complete the course with confidence.
For seasoned artists, the project's artistic freedom promises an invigorating experience.
All you need is your iPad with Procreate. Using a different software? No problem, you can still join by adapting the steps.
I'm thrilled to kick off this creative journey! Are you ready? Let's dive into the class together!