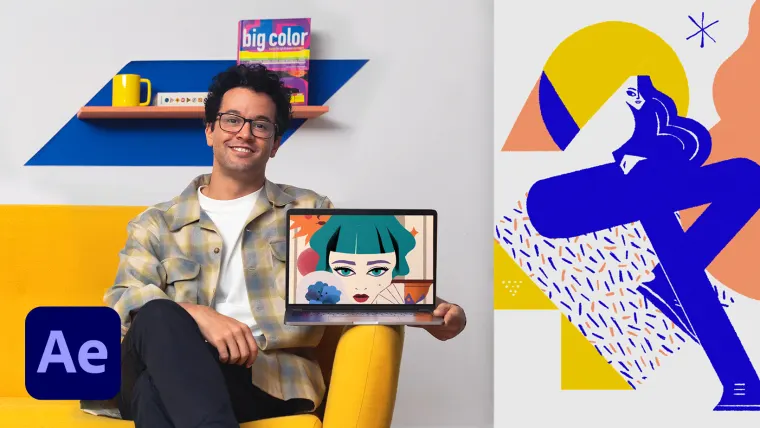 Animated Illustrations with After Effects for Social Media (Spanish, Eng sub)
Release date:2023
Duration:04 h 55 m
Author: Carlos Alegría
Skill level:Beginner
Language:Spanish
Exercise files:Yes
Welcome to the online course on animating illustrations for social media, taught by Carlos Alegría, an experienced animation director, illustrator, and art director at Bien motion graphics studio in Los Angeles.
In this course, you will gain valuable insights into the world of animated illustration and learn the step-by-step process of creating engaging animations for social media. Carlos will guide you through the entire production workflow, starting from analyzing the brief and understanding the requirements of the project.
The course begins with a focus on Adobe Illustrator, where you will learn the essential tools and techniques needed to create captivating illustrations. Carlos will share his expertise in leveraging Illustrator's features to develop visually appealing artwork that serves as a strong foundation for animation.
Next, you will dive into the animation process using After Effects, a powerful software for motion graphics and visual effects. Carlos will demonstrate various animation techniques, allowing you to explore different styles and approaches to bring your illustrations to life. You will learn how to add movement, create transitions, and enhance the overall visual impact of your animations.
Throughout the course, Carlos will share valuable tips and tricks to achieve eye-catching results, ensuring that your animated illustrations stand out on social media platforms. He will also provide guidance on optimizing your animations for specific social media formats and platforms, ensuring they are well-suited for sharing and engaging with your audience.
By the end of the course, you will have a solid understanding of the entire production process for animating illustrations. You will be equipped with the skills to create compelling animations, unleash your creativity, and effectively communicate your ideas through animated visuals.
So, if you're ready to bring your illustrations to life and captivate your social media audience with stunning animations, enroll in this course today and embark on an exciting journey of animated illustration with Carlos Alegría as your guide.