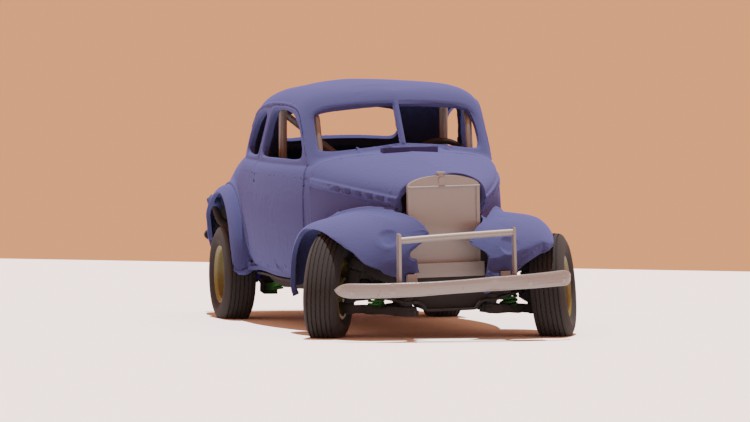 Rigging Vehicles with Rigid Body Physics in Blender 3.0 by Matthew Blackwood
Release date:2022, November
Duration:09 h 31 m
Author:Matthew Blackwood
Skill level:Beginner
Language:English
Exercise files:Yes
This course provides a comprehensive guide to rigging vehicles realistically in Blender using the Physics engine. By employing Rigid Bodies and Rigid Body Constraints, you can drive your vehicle through your scene, allowing the physics engine to calculate various motions like camber angles, wheel speeds, body roll, and brake dive. This approach significantly enhances the realism of your vehicle's movements.
The techniques covered in this course aim to simplify and streamline the use of Rigid Bodies, making it more manageable and efficient. While prior knowledge of Blender is beneficial, the course starts with beginner-friendly introductions to Rigid Bodies and Constraints.
Blender 3.0+ is recommended, and no additional addons are necessary. The course includes minimal modeling, providing all the models used, and includes completed .blend files for relevant lectures. The vehicle models are based on 3D scanned real vehicles.
Key topics covered in the course:
Rigid Bodies and Constraints
Rigid Body World
Custom Properties
Drivers
Physics
Vehicle Suspensions
Armatures and Inverse Kinematics
Various suspension types are explored, including Double Wishbone, Solid Axle, Trailing Arm, MacPherson Strut, and Twist Beam.
By the course's conclusion, you'll have the ability to maneuver a vehicle around a dynamic scene by adjusting driver inputs such as Acceleration, Braking, Steering, Parking Brake, and Target Speed. An experimental section demonstrating vehicle control using an Xbox One (or similar) controller is also included (tested only in Windows).