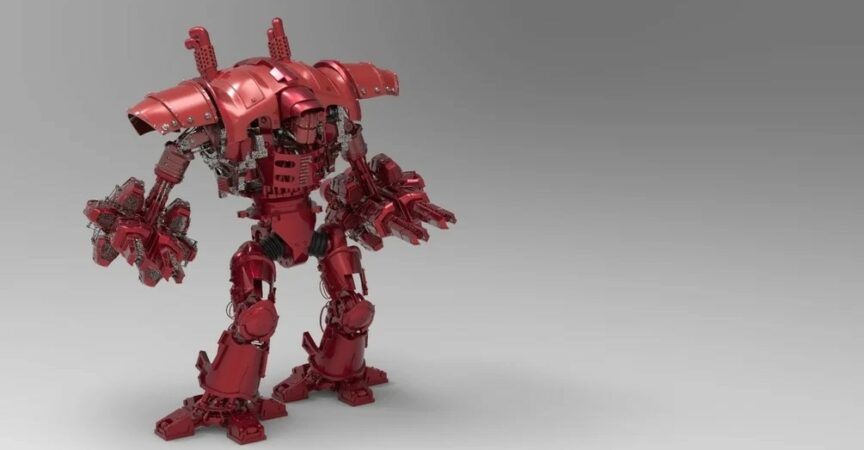 The Warhammer 40,000 Imperial Knight Tutorial Set Video Tutorial for 3ds Max with models and rigging by 3D Palace
Release date:2018
Duration:23 h 59 m
Author:3D Palace
Skill level:Beginner
Language:English
Exercise files:Yes
The Warhammer 40,000 Imperial Knight tutorial is our flagship training piece – combining 15 years of experience in teaching and hard surface from hard surface maestro and tea boy OlBlue, as well as techniques and methodology learned from years working on mechanical high detail work.
Suppose you have ever dreamed of becoming an excellent hard surface mechanical artist and have been sadly disappointed by the tutorials on YouTube and other sites. In that case, it is time that you gave yourself the set that kicks all their damn asses (and assets). I'd like you to please watch the timelapse below for a highly sped-up example of some of the incredibly cool things you will be doing on this set.
What do you learn?
How to make a Warhammer 40k Imperial Knight
With massive guns!
That walks about
And looks incredible
Much, much more…
This is one long-ass tutorial – that means value to you, though – about 50c per hour as it is about 35 or so long. Your beloved tutor, Olblue, is happy to occasionally ramble on with anecdotes, tales of derring-do, and some information when the 3d-palace cat isn't attacking him.